At The Church at Covenant Park (TCACP), we believe that being a part of the local church is not about religion, but a relationship with Jesus. TCACP is a place to come as an explorer, with all of your questions, and all of your baggage. The minute you walk through the doors, you will feel like you have found your community and can see yourself connecting with God in new and fresh ways like never before.
The church isn't about the building we gather in, but it's about the community that does the gathering.
Our in-person service starts every Sunday at 10:30 AM and lasts for about 60-70 minutes. We also stream our service live on the TCACP YouTube Channel.
​
We are located at 4550 Centennial Lane, Ellicott City, Maryland, 21042.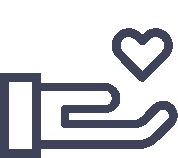 "Whoever is generous to the poor lends to the lord, and he will repay him for his deed."